Our company, the Jankovits Engineering, which has already left 30 years behind, always particularly tried to offer qualitative service, still, the essential conditions of this are a good working community and the always necessarry relax outside the workplace which ensure a stress-free and balanced milieu. Although the pandemic obstructed it for some times, our team in this year took the chance and organized the anniversary family day and not even without result.
The date of the event was a weekend day, 10th September, where all of our co-workers and their family members were invited as well. Lucky have made it in a way that the enviromental conditions were extremely favorable and we had a perfect camping-weather with Indian summer warm and the coolness of early autumn.
The program was held in the Part Camping of Ásványráró, where our company provided several entertainment opportunity like rowing and crafts and the peaceful, natural green enviroment it has is also worth to mention, because it provided unforgettable resting after busy working weeks and the urban atmosphere.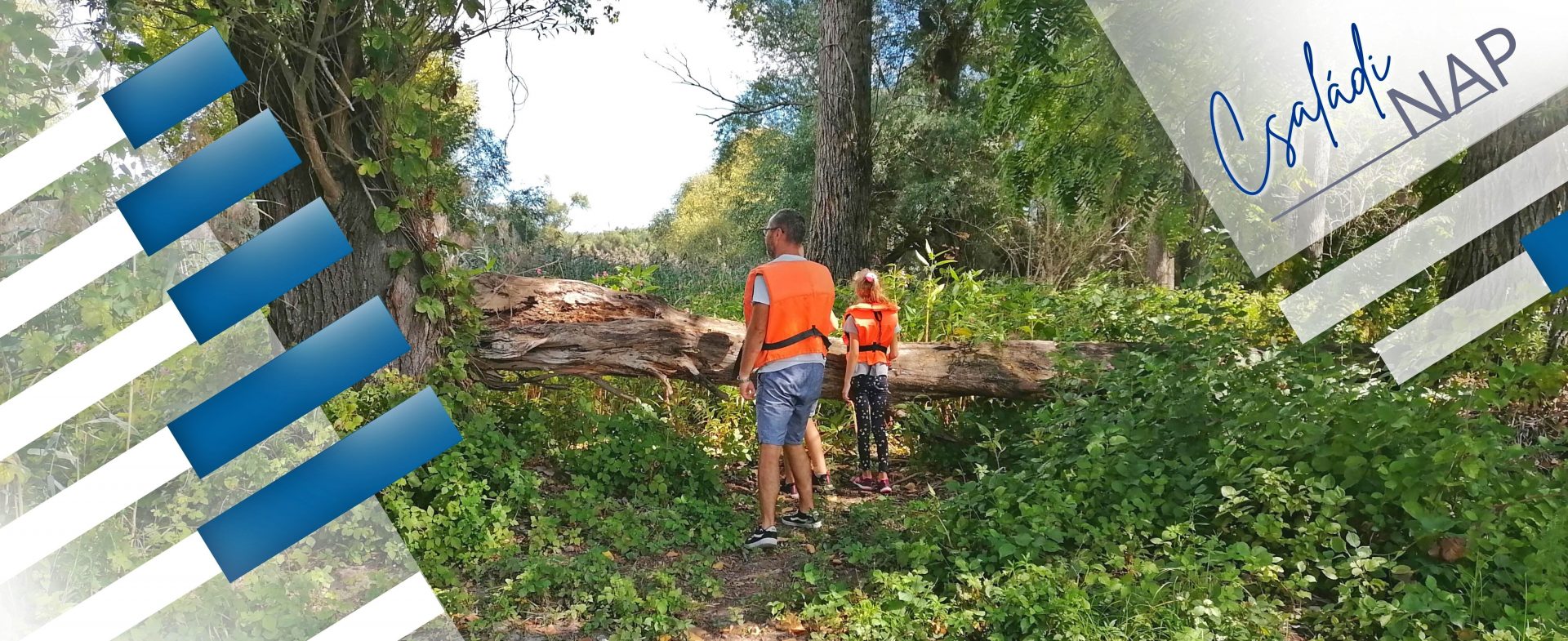 The project started with tripping canoe and boating in the slow-flowing River Danube around the varied Islet accompanied by an interesting presentation about the surrounding wildlife to the laymen through the experienced eyes of the local people.
Thanks to our enthusiastic and creative Marketing Manager, having fun was not just guaranteed for adults, but also for kids, so everybody found the suitable pastime without exception.

The tour by motorboat or canoe sufficiently based the splendid vibe and the following outdoor sports, as archery or the foosball and billiard games indoor quickly became popular, not to mention the little one's favourite, the inflatable castle, which constantly served for their delight. The fans of art had a special chance to discover the entertainment in the face painting. We couldn't even find a better way for team building than the givens, like football, volleyball or the dragon-rowing, which highly necessiate tuning into others. For the participants, we offered free food and drink consumption too and on the top of that, the locally baked oven pizza was granted for everyone as well, which was eaten together at the end of the occasion.
Obviously, the success of the day would not have been complete without our always supportive and creative team's commitment, which showed again that not the individual performance is in their mind, but the well-functioning and coordinated teamwork, that we will keep trying to help and support in the future with creat a more family friendly and unobstructed working zone.
…BECAUSE THE IDEA WORK FOR US.
 Jankovits Anna 
       trainee